History of the Filling Station and the Garagem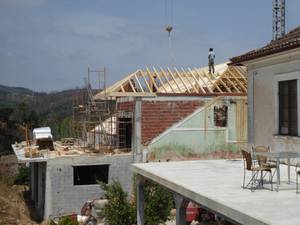 When the new faster road to Spain bypassed Ponte Da Mucela in 2000, business on the old Estrada da Beira diminished drastically and like many small villages it lost its population to the cities.  The artist and educator Kris van 't Hof bought the property in 2013. The fire could not stop us, and finally the new roof is on.
This page will be updated in time with information about the family that lived here and ran the small farm and filling station.