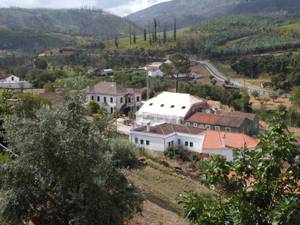 Our event space, The Garagem, was once a repair garage for trucks, and later front page news in the Iberian Fire disaster of 2017.  Now that the international trade routes have moved elsewhere, we re-open the space as a home for cultural visitors of all kinds, and community parties.
Visitors will enjoy a range of public exhibition and entertainment spaces, currently under construction:
Four entrances, including a drive-in ramp 

Screening space (black box / cinema) (3, 40 x 6m - can be divided)

Mezzanine gallery (3, 40 x 13m)

Esplanada / Terrace (4 x 4m)

Cube Space (5 x 4,10m)

Vitrine facing onto Street (2, 20 x 2,30 x 6m)

Stage (4 x 13m)

Access to kitchens can be arranged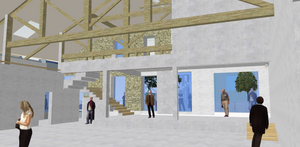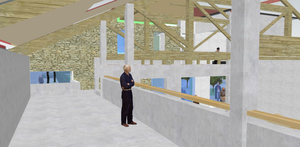 Read the history of the Garagem here.